Nagios will be packing up our bags and heading to California to attend the SCaLE 14X Conference in at the Pasadena Convention Center from Jan. 21 – 24, 2016.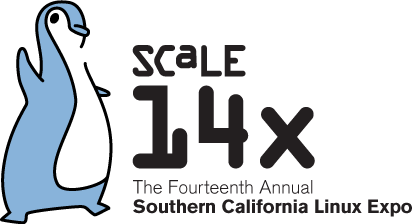 The conference is the first Linux/Open Source software expo of the year in North America and will host approximately 150 exhibitors with 130 sessions, tutorials, and special events. Nagios is a Gold Sponsor at this year's event and will be posted at Booth #419 offering demonstrations on the Nagios Software Suite.
The SCaLE Conference is the largest community-run open-source and free software conference in North America. The conference will feature speakers from GitHub, Red Hat, FOSS, GIMP, OpenStack, and more, sharing ideas on hot topics from virtualization to the legal aspects of free software.
"The Southern California Linux Expo reflects the spirit of Nagios: It brings together Linux and Open Source Software companies, developers, and users," says Nagios Chief Technology Officer Scott Wilkerson. "Nagios, like SCaLE, has been dedicated to helping Linux users and providing Free/Open Source Software (FOSS) since 1999."
Attendees can attend special events like the "Weakest Geek" a free and open source community face off to see who has the greatest knowledge of geek culture, certification exams, a SCALE game night, an Apache BigTop Workshop, DevOpsDay LA, and Open Source Legal Training. A full list of special events and speakers can be found on the SCaLE website.
Nagios' sponsorship helps make the SCaLE 14X Conference possible, and also contributes to the conference's game night and swag bags. Attendees should keep an eye out for elusive golden tickets, available only with Nagios swag, with more than $20,000 worth of giveaways for the lucky few winners.
Look for information and updates from the Nagios team on our social channels:
Twitter: https://twitter.com/nagiosinc
Facebook: https://www.facebook.com/NagiosInc/
LinkedIn: https://www.linkedin.com/company/nagios-enterprises-llc