Nagios Live Webinars
Let our experts show you how Nagios can help your organization.
This is the place you'll find downloads for Nagios - the industry standard for IT infrastructure monitoring.
Download Nagios Open Source

The Open Source monitoring solution that started a phenomenon and continues to provide dependable monitoring to hundreds of thousands of organizations worldwide. Nagios Open Source consists of various Nagios projects that provide the foundation for rock-solid IT infrastructure monitoring. Download all the project components you need to get started.
Download Nagios XI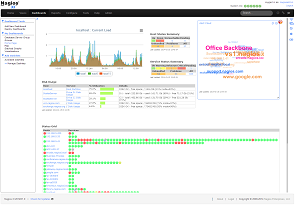 Nagios XI is an enterprise-class monitoring and alerting solution built on Nagios Core and other proven OSS components. Features include a PHP web interface, integrated performance graphing, customizable dashboards, web configuration GUI, configuration wizards, user management, and more. Free for small environments! Learn more.